Get Your FREE Guide Today!
7 Essential Elements of Graphic Identity
Discover the 7 key elements that form the foundation of your organization's graphic identity (the visual components of your brand). Then use them consistently in your marketing materials.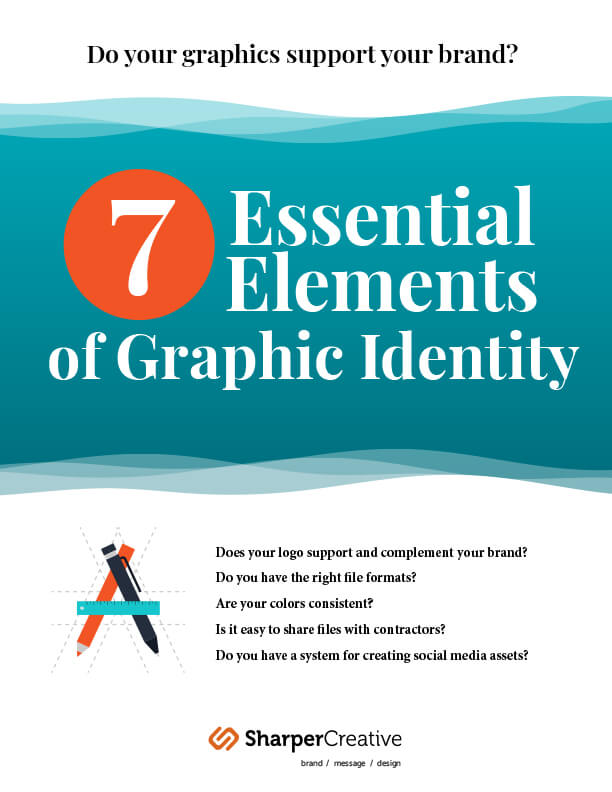 Just tell us where you'd like us to send it.
We promise to keep your email safe.
In this FREE guide, we share ...
"Sharper Creative brought the insight, creativity and expertise we needed. They gained a solid understanding of who we are and what we needed through research and interaction with our key team members. They were then able to develop a fresh brand and materials, while maintaining the positive, valuable part of our identity."