BUSINESSES & ORGANIZATIONS
FREE Brand Evaluation Guide and Checklist
Does your brand position you for success?
Now is a great time to assess whether your brand and messaging are optimal, relevant and engaging to effectively move your business forward.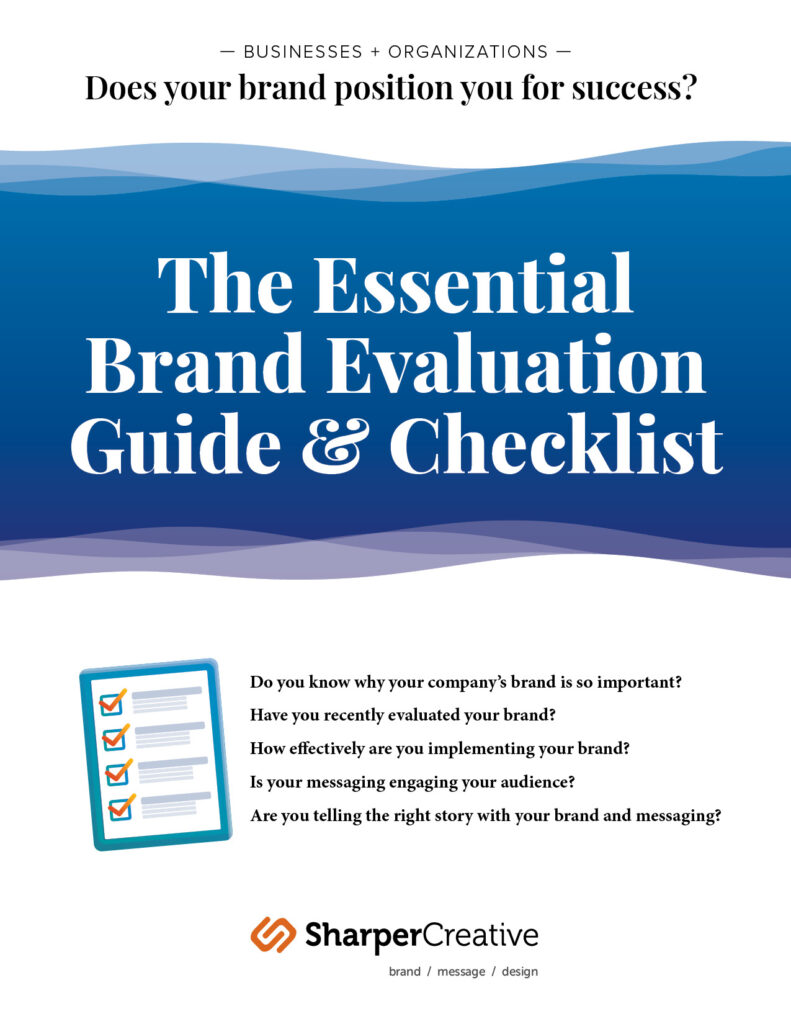 Just tell us where you'd like us to send it.
We promise to keep your email safe.
This FREE guide can help you discover if
"Sharper Creative has helped us identify the things that make PPCP valuable and attractive to customers, and effectively communicate the right message to the right people in our industry."
Andy Miller
President and CEO
"Sharper Creative has been assisting Grudi Associates with a brand and marketing services for nearly 20 years. Their creativity, expertise and ability to create effective marketing materials have been invaluable to us.
Walt Grudi
President
"It is refreshing to work with true marketing professionals like Sharper Creative who not only have the necessary brand expertise and backgrounds, but also understand how to work with clients to get the best results."
David Smith
Former Director of Business Development