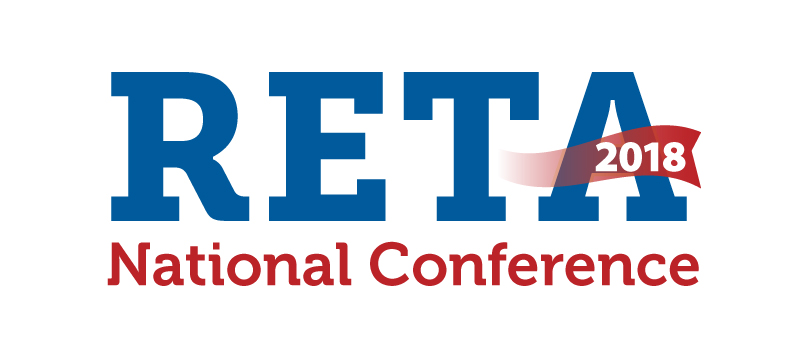 The folks at RETA like to have fun, and the themes they choose for their annual event don't disappoint. For 2018, the creative direction played off the Texas location and utilized the styling of a western poster. RETA supplied association-related digital assets and I took it from there. The 84-page document contains a lot of information, so I kept the layout as clean as possible while still maintaining the visual direction.
Deliverables:
Save the date postcard
Banners for internal use on communications
Pocket guide
Table agenda
Keynote speaker flyer
Guest program
Conference Program
Below are a few sample pages from the 2018 Annual Conference program. Keeping a lot of information organized and easy to find is one of the goals of this large publication.
Guest Program
The guest program has its own creative each year. The only criteria is that the supplied sponsor ad be featured on the cover and that hot pink be used throughout. The inside has a very clean layout so guests can easily find the events they want to attend and see options for local restaurants.