Whether you are hosting an on-site, virtual or hybrid event, it's more important than ever that your event brand be a clear reflection of the exciting, relevant and impactful program you have planned and that it elicits registrations and builds attendance. Advertisers, sponsors, and stakeholders want to know that your event has value to them as well. From invites and agendas to name tags and signage, you have an opportunity to elevate your event brand and build excitement with each event you host. 
We're sharing four graphic design tips to help you create engaging event branding in a few simple steps. Always work with an expert to hone your message and craft a brand that is appropriate for your audience … and remember to have fun with these exciting events!
1. Develop an Engaging, Relevant Event Theme
An event theme is an overarching title or message that encompasses all aspects of the event. The theme should give your audience a high-level glimpse into what your event is all about and why it's happening. Once you have a theme in mind, the graphics and messaging for your event should support it with every last detail, before, during, and after the event. Your theme should be simple and concise, and the graphics should be visually appealing. Together, they form one complete package. 
Themes are typically best set as a singular statement or thought. You might want to start by outlining the who, what, where, when, why, and how details of your event. From there, an underlying theme may naturally jump out. Whatever theme you settle on, ensure that any sponsor or attendee reading the theme message can understand the general purpose of the event without being familiar with your organization.
2. Design the Look and Feel
After you decide on a theme, the fun part begins – developing the event's look and feel! Design often starts with mood boards or a jumping-off point of inspiration. A mood board is a great way to capture design direction ideas visually. 
A mood board is a collage of colors, photos, typographic treatments, words, and other visual indicators combined into one presentation. The mood board should support your theme with a recognizable look that can be displayed throughout your event. Be sure to consider how the design will carry over to all event elements, from printed invites to digital graphics, banners, signs, shirts, and more. Wherever you plan to use your event branding, this is the step where you refine that vision.
3. Design Inspiring Sponsorship Opportunities
If you plan to partner with sponsors, donors, or other organizations, consider them in your design process, too. When beautifully designed collateral and effective partnership tools are at the fingertips of these businesses, you're adding value and making their decision to work with you that much easier. Consider their needs and how they may plan to use materials to showcase their involvement in the event. 
Another big consideration for sponsors is how their logo and branding fit into the event. In many cases, sponsors get recognition throughout the event in different ways, often through visual displays of their company logo. Before partnering with you, design inspiring sponsorship opportunities for business logos so they can see exactly what they're getting.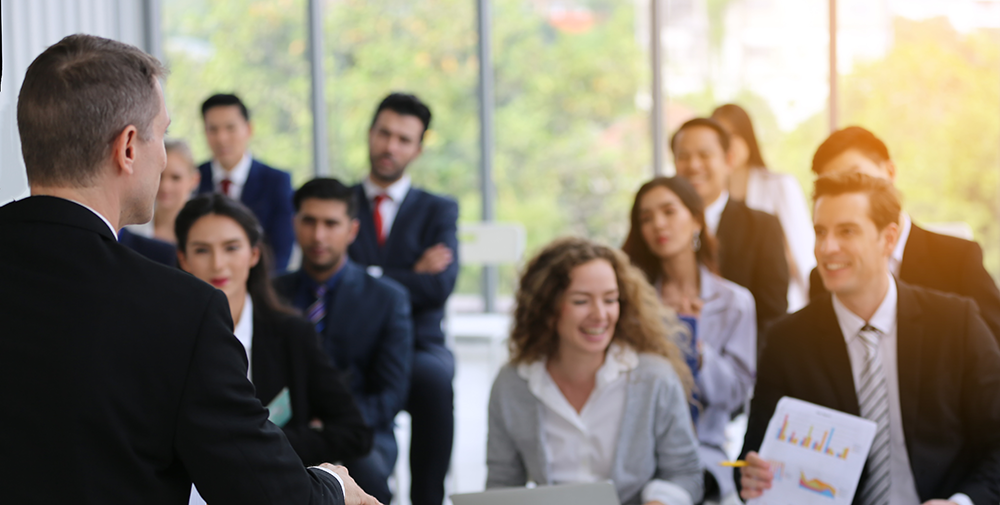 4. Share a Clever Save-the-Date

Your save-the-date is the first impression potential attendees will have of your event – so make it a good one. The save-the-date is your opportunity to make an impact with your theme and messaging, set the visual stage for what your event will look like, and start to build excitement. Be sure to create multiple forms of your save-the-date for various audiences and media. These might include a mailer, email invite, digital landing page, or social media graphic.
Bring Your Event Vision to Life!
The possibilities are endless when you approach event branding with an open mind and a creative lens. As you develop your event, be sure to consider your audience, theme, and visuals in their entirety. And if you're unsure how to do that, work with a professional who can guide you through the entire process. 
If your organization is searching for a graphic design partner to help you develop a brand identity for your next event, the team at Sharper Creative is always here to help. We specialize in event branding and know all of the ins and outs of what you need – even if you don't!
Contact us today to schedule a call and get started on your event.