Read a few client testimonials and see how we creatively solved some marketing challenges through effective brand strategy, message development and graphic design. We'd love to do the same for you!
The final product is awesome!
"Our NPMA Academy has always been a fun, high-energy event that is a highlight of the year for our organization and membership. The advent of COVID-19 made it necessary to shift the 2020 Academy to a virtual event. We felt that it was very important to retain as much of the tone, energy and excitement as possible, so we came to Sharper Creative to create an engaging, fun online playbook, with a superhero theme. Sue did a fantastic job of developing exactly the kind of illustrations and overall design we wanted. The creativity and quality of the design are excellent and spot on. In addition, she produced this in a very short timeframe. The final product is awesome!"
Vice President of Marketing & Communications
National Pest Management Association
Sharper Creative has my highest endorsement!
"Sharper Creative has been assisting Grudi Associates with a full range of design and marketing services for nearly 20 years. Sue Harper, Gary Treer and their associates have done an exceptional job for us. Their creativity, expertise and ability to create effective marketing materials have been invaluable to us. I especially appreciate the outstanding level of customer service Sharper Creative provides. It has created a very positive, enjoyable experience. Sharper Creative has my highest endorsement!"
Such great insight, creativity and expertise!
"Sharper Creative brought the insight, creativity and expertise we needed. They gained a solid understanding of who we are and what we needed through research and interaction with our key team members. They were then able to develop a fresh brand and materials, while maintaining the positive, valuable part of our identity."
Director of Operations and Member Engagement
Association for Postal Commerce
Holy smokes, Sue totally gets it!
"When I came on board at TechServe, we were in a jam. The conference marketing had just started, but we were already behind. Fortunately, I found Sue. She asked the right questions to clarify our vision. And then she delivered, with amazing turnaround times. Boy, did she deliver! When her designs would come in, I could feel my stress melt away. I just felt like, holy smokes, she totally gets it! What's more? She's so incredibly pleasant and positive, all the time, even when things got crazy busy. Her quality work and attention to detail is nothing short of amazing. Sue actually went to the printer to ensure that the direct mail was getting cut and folded the way she specified! She worked with our conference company on logistics and booth design—and at every step, took my stress away. Working with Sue was, and is, such a relief! I have worked in the trade association industry my whole career. As marketing people, we have a vision, but we're not designers. Sue is incredible at translating what we need. She is a rare gem among designers."
Director of Marketing & Communications
Sue created a suite of engaging and innovative web graphics and icons that effectively support our meeting and event products. She is an amazing designer, super flexible with a fast turnaround. I would highly recommend Sue.
Our materials look professional and consistent!
"We have had the pleasure of working with Sue for several years. As a small business, we appreciate Sue's flexibility and willingness to help us with a variety of projects, large and small. From designing and redesigning marketing materials, to support with graphics files for trade show displays, Sue has helped us on many occasions, ensuring that our materials look professional and consistent. Sue is reliable, responsive and easy to work with. Thanks for everything you do for us, Sue!"
Making us stand out from the crowd
"Sharper Creative has helped us identify the things that make PPCP valuable and attractive to customers, and effectively communicate the right message to the right people in our industry."
Pennsylvania Precision Cast Parts
"One of our business's core marketing channels is advertising through medical publications. Working with other designers on these ads in the past has always been a less-than-enjoyable task. I was charged with coming up with the design plan and then had to manage every aspect of the project from start to finish. Even then, the end product was never up to standard. From my first interaction with Sue Harper, I knew the days of overseeing tedious design projects that resulted in less-than-great designs were over. Sue not only brings a plethora of creativity and experience to the table, she is a great communicator, extremely professional, provides quick turnarounds, and always goes the extra mile to ensure her clients are happy with the final product."
We worked together to devise a process.
"I started in my current position about 60 days out from a national conference I was to plan, and expected attendance to be well over 900. I had so many tasks to fill as a conference manager, from planning audio visual, banquet orders, technical program, décor, and the list goes on. One thing that saved me was Susan! Susan and I devised a plan for coordinating the design of our program that was well over 90 pages. We worked together and figured out a process that would work for us to share information. Within a week, she had our program done, and it was sent to the printer. But wait, the job did not end there … I found out that the layout we wanted for this year was different, so Susan went in over the weekend and reformatted my project to be in a different layout. She was instrumental in making my job doable and less stressful. Thank you for a job well done and for being so supportive!"
Former Conference Manager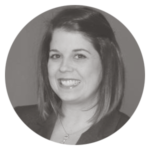 Sue turned our on-site guide into a totally different marketing piece.
"Leading into the ICPI Summer Meeting, I was interested in changing up our meeting on-site guide but was working with a minimal budget. We had used the same layout and design for the last six meetings, and it was time for a change – something that had a different look, feel and size. Sue had reached out previously and offered to showcase her talents on one of my next projects, so I touched base with her to begin the initial conversation. This was my first time working with Sue on a project, and she was absolutely fantastic to work with! She took the information provided and turned our on-site guide into a completely different marketing piece that was not only refreshed, but more user-friendly in size. Our meeting attendees not only recognized the difference, but they were seen referencing the guide more often throughout the meeting as it fit easily in their pockets. Sue has a great eye for color and design, was quick to return edits, and always happy to provide insight. I have truly enjoyed working with Sue on this project, and look forward to our next project together!"
Manager of Meetings & Trade Shows
Interlocking Concrete Pavement Institute
Sharper Creative takes our work to the next level.
"Working with a creative collaborator like Sue Harper takes our work to the next level. It's always a thrill to start with no idea, or a vague concept, and watch Sue transform the provided text and images into clear and useful messaging for our audiences, offering suggestions that improve clarity and make the information even more helpful. Our conference program might be a convoluted mess of workshops, training sessions, sponsor info and location information, but each year, Sue's design underscores our theme and provides conference attendees with an easy-to-use guide to get the most out of their experience."
Preservation Pennsylvania
Designs come together without hardship.
"Through Susan, we've been able to bring new creative vision to our conference materials and move toward a professional customization that sets the tone for our conferences. Being able to rely on her expertise to guide our materials allows me to move toward my deadlines in a timely manner and know that the graphic design piece will come together without hardship."