Better Ideas.
Better Results.
A Better Experience.
Developing marketing communications doesn't need to be complicated.
You know you need some marketing or creative assistance. Maybe it's new communication materials, or it could be you need to freshen your message, strengthen your brand or promote an event. You've talked to big ad agency account execs, but the process is too cumbersome, and the cost is too high. Monthly retainers, endless meetings, and agency red tape just aren't for you. The good news is there's a better way!

Sharper Creative is not an ad agency. We are a small creative team of marketing communication specialists who are full of big ideas to help you succeed. We're perfect for you if you're are a small to medium-sized service business, manufacturer, association or nonprofit. We understand your unique needs and resources, and our approach is designed just for you.
We can help! All it takes is a short conversation to see if we're a good fit for your organization. Click here to schedule a free consult.
Marketing Communication Specialists
Susan Harper
Owner / Art Director
Owner and Art Director Susan Harper is the driving force behind Sharper Creative. Clients of all kinds have benefited from her extensive experience developing a vast array of marketing and communication materials. Sue's exceptional creative instincts and design expertise, as well as her attention to detail in creative, production and scheduling leave no stone unturned and give you a seamless process for engaging communications and effective results.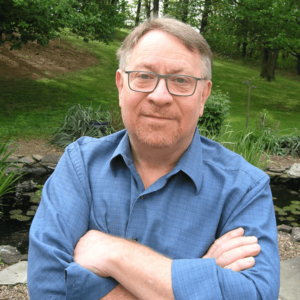 Gary Treer
Chief Strategist
As a specialist in brand-based marketing, Gary guides and assists organizations in defining their positioning, developing their brands, creating their strategies, and implementing their action plans. A key to the success of his approach is effective brand distinction – determining each organization's set of unique characteristics and advantages that no one else can offer.