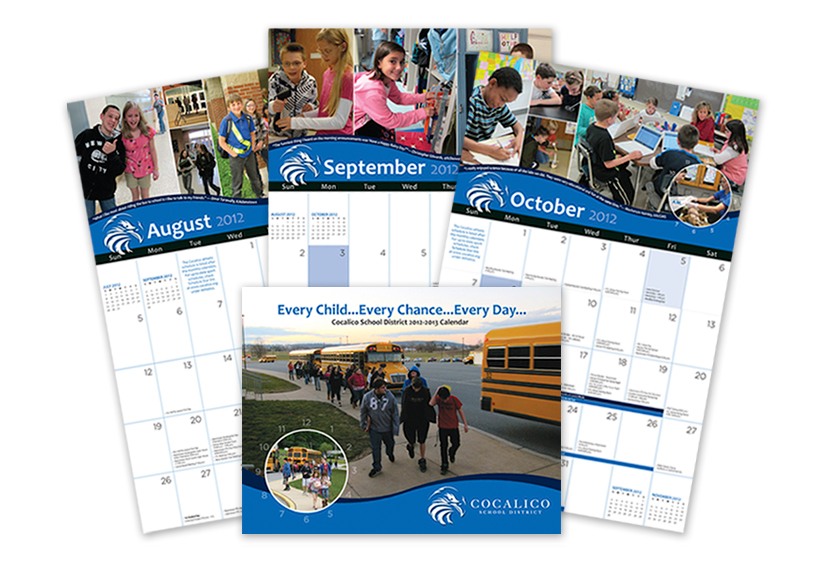 What a nice surprise to learn that the 2017-2018 calendar I designed for Cocalico School District won the Pennsylvania School Public Relations Association Award of Excellence for the second year in a row!! Wow! It's great when hard work pays off in this way.
The success of this piece (and any great piece, really) is in part a reflection of the effective collaboration between client and designer – like with one I have with Cocalico. As the designer, my job is to really listen to what the client wants and then translate that into a strong, creative vision that conveys the right tone, look and feel of the message they want to communicate. I'm proud to have delivered that for Cocalico on their Then and Now concept that featured both historical and contemporary shots of the school and its students and faculty.
I just released to the printer the 2018-2019 calendar – I am excited to see if we can get this award three years in a row! Only time, and great creative, will tell.